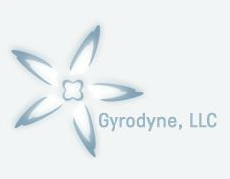 The founder and former director of Gyrodyne, Peter James Papadakos (1914-1992), was the pioneer who perfected the American Coaxial helicopter design.

Upon purchasing the assets of the bankrupt Bendix Helicopter company, Mr. Papadakos founded Gyrodyne Company of America in 1946, to "Investigate advanced helicopter designs and development with the goal of producing a better rotary wing aircraft than any other being offered at that time".

On June 14, 1966, he formed the Flowerfield Properties wholly-owned subsidiary of the Gyrodyne Company for the purpose for holding certain assets of the company's property, investments and its limited partnership in the development of a 3,500 acre orange grove in West Palm Beach, Florida.

Gary J. Fitlin, age 51, was appointed President and Chief Executive Officer, effective May 1, 2017. Mr. Fitlin joined the Company in October 2009 as its Chief Financial Officer and Treasurer. From August 2012 through February 24, 2013, Mr. Fitlin served as interim President and Chief Executive Officer.. Prior to joining the Company, he was Director of Accounting Implementation for Lexington Realty Trust, a publicly traded real estate investment trust on the NYSE, from July 2006 to March 2008, where he was responsible for mergers and acquisitions. Prior to that, he served as a senior financial officer for various publicly traded companies where he was responsible for mergers and acquisitions, global accounting, management reporting, tax compliance and planning, financial systems, risk management and contract administration. He is a Certified Public Accountant, an alumnus of Arthur Andersen & Co., and holds a BS degree in Accounting and Economics from the State University of New York at Oswego.

Ronald J. Macklin
Deputy General Counsel for National Grid

Ronald J. Macklin, age 50, was appointed to the Board of Directors in June 2003. Mr. Macklin currently serves as Vice President and Deputy General Counsel for National Grid and formerly KeySpan Corporate Services, where he has held various positions within the Office of General Counsel since 1991. Previously, he was associated with the law firms of Rosenman & Colin and Cullen & Dykman. He received a B.A. degree from Stony Brook University and his Juris Doctorate from Union University's Albany Law School. The Board concluded that Mr. Macklin should serve as a director of the Company because of his legal expertise, which includes his legal experience in corporate transactions, real estate matters, litigation, compliance and business ethics.